Protective covers
Furniture exposed outdoors is at the mercy of Mother Nature. While all Jardin de Ville furniture is designed to withstand the elements, we recommend using a protective cover if you cannot store your furniture somewhere dry. Made in our local workshop, our custom-made covers will keep your furniture looking its best no matter what the weather has in store.

Summer Cover
You have two options when it comes to choosing a protective cover: the standard "summer" cover and the box-style cover designed for winter conditions.
Box cover
The box cover is distinguished by a bottom section that fully seals the furniture from the element. All of our covers feature a slope for efficient water draining to prevent moisture build-up.
Colors and material
Crafted from waterproof Sunbrella fabric, our covers are guaranteed against fading for 8 years. Their pigmented fibers are also UV resistant to maintain their appearance in any environment. Stain- and moisture-repellant, they're available in several colours: Slate, Taupe, Stone and Black.

Furniture with cushions
Personalize your protection to suit your needs. If you prefer to keep your back cushions raised, we can tailor the cover accordingly. For added versatility, we can also create a fitted cover for standing back cushions.
Sectionals
We offer a practical solution for sectional owners. With our L-shaped cover, you can protect the entire sofa while leaving your cushions in place. Simply choose the height according to the positioning of your back cushions.
Tables
Our covers are designed to adapt to the number of chairs and their model for a perfect fit. This allows you to protect your entire dining arrangement with a single cover. Special balloons are also included to promote rainwater drainage and avoid water buildup.
Custom-made
Each cover is custom-made to meet your specific needs. An essential step in maintaining your investment, our premium covers will protect and preserve the look of your outdoor furniture for years to come.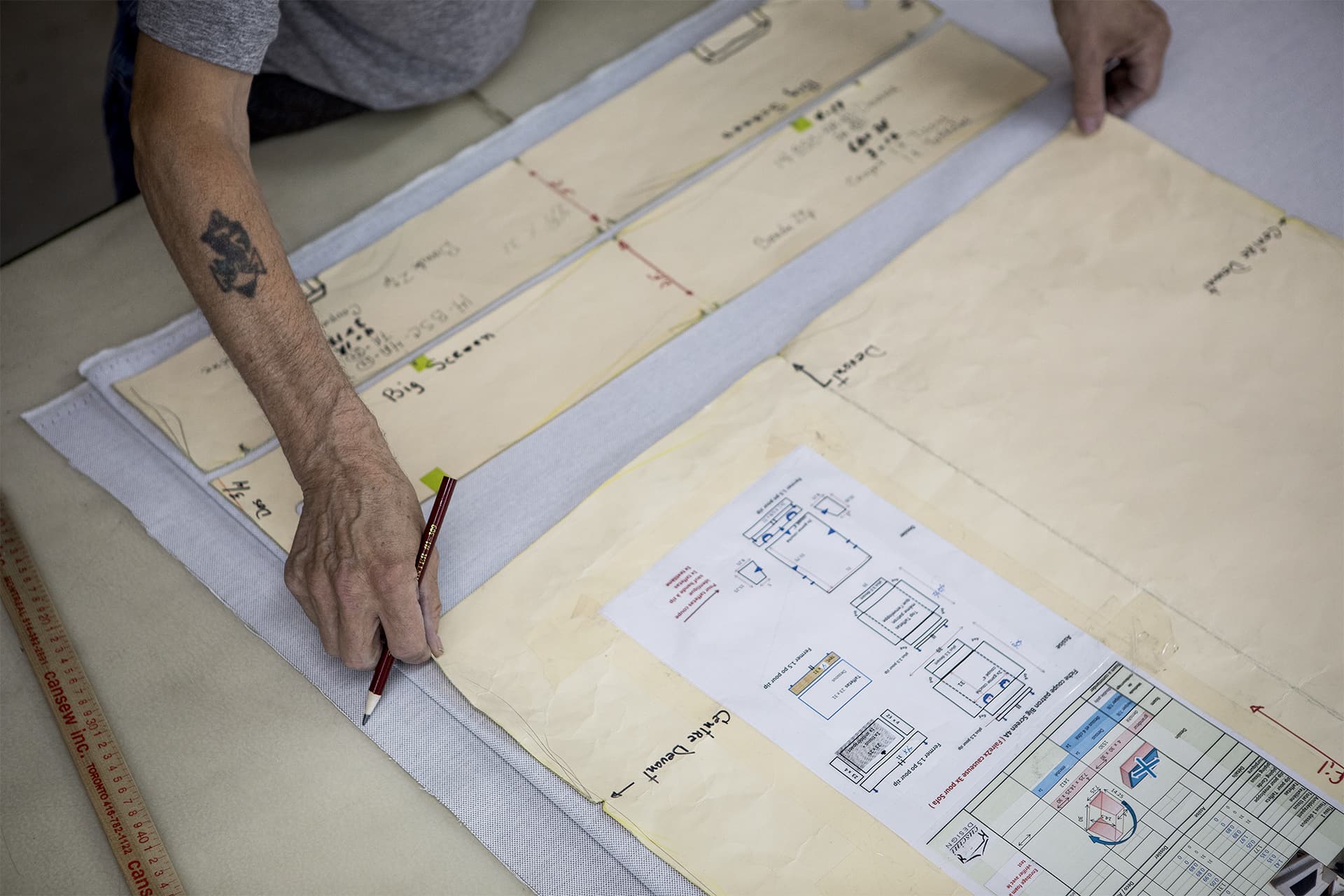 Contact our design workshop